Francis turbine is one of the most widely used turbines, HS Dynamic Energy's Francis turbines are commonly used at hydraulic head range of 6-500 meters, all our Francis turbine generator offer vertical type and horizontal type options.
Francis turbine Features:
Compact structure,  easy  to install.
Reliable operation, easy to control.
high efficiency range, usually from 85%-93%, good output.
it can be used at different ranges of water flow, even flow changing too much with high efficiency.
5kw-35kw Francis turbine specification
here will be a table
Because different hydro power project head and flow should choose different turbine and different size turbine runner to meet, Turbine specification table can not show all the detail to meet all kind of condition of customer's project situation, here table only for reference, so please give me your Head and Flow,  together with your requirement, we will make the  suitable design to meet your need, thanks.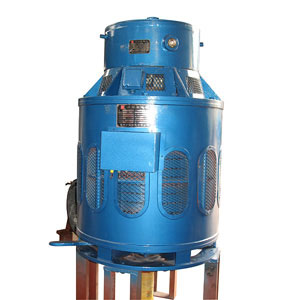 Brushless Excitation Hydraulic Generator
Base Seat No.: 423 – 3250;
Single hydroelectric generator capacity: 5 KW -10,000 KW;
Efficiency: 89-95%
Pole number: 4 – 60
Rotational speed: 250~1500rpm
Voltage includes two levels: single phase 110v-120v and 220v-240v, three phase 380v-480v and 6300v.
Insulation level: B and F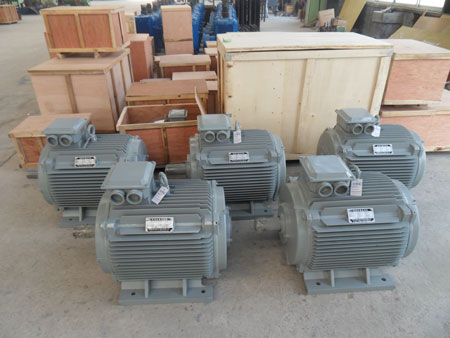 5kw-50kw micro hydropower Permanent magnet generator
Motor casing protection grade: IP44-IP54
Cooling method: ICO141
Rotation speed: 125 rpm – 3000  rpm
Efficiency: 90%-96%
No Excitation unit needed
Bearing: SKF


Using condition:
Ambient air temperature: respond to the season change, but not higher than 40℃
Elevation: less than 1000m
Voltage: as contract requirement. The voltage is effected when the speed change.
Current: it is related to the motor load and voltage.
Connection method: motor principal windings Y connection, separately it is U(A)、V(B)、W(C)
Operating procedure: S1 (continuous)
Stator winding limited exotherm(electric-resistivity method):less than 80K.
Check left side table, you will know how much power you can get based on different Head and Flow data, if you can not find it in the table, just tell me your project Head and Flow directly.

Check below Off-grid power and Grid power selection to know what your usage for your power plant.

Check below hydropower generator selection to know what kind of generator you need for your power plant.

You still can not sure about hydropower?  Click here to know more

It's time to Build your personal home hydro turbine plant. Quote us now!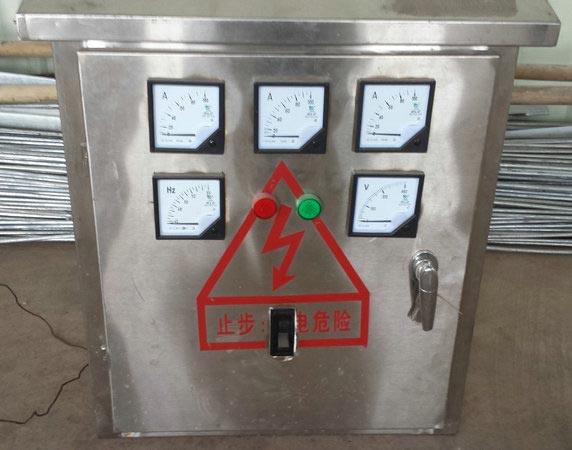 Off-grid voltage controller for micro hydro
This kind of off-grid control panel is very suitable for micro hydropower project in the Mountain area without electricity Grid, Mining areas, Vacation Villa, Temples, Farm, Community and all far away Location with water resources without electricity Grid, with competitive price and easy installation, we can offer you this kind of off-grid hydropower voltage control  panel and dump load system from 300w to 300kw.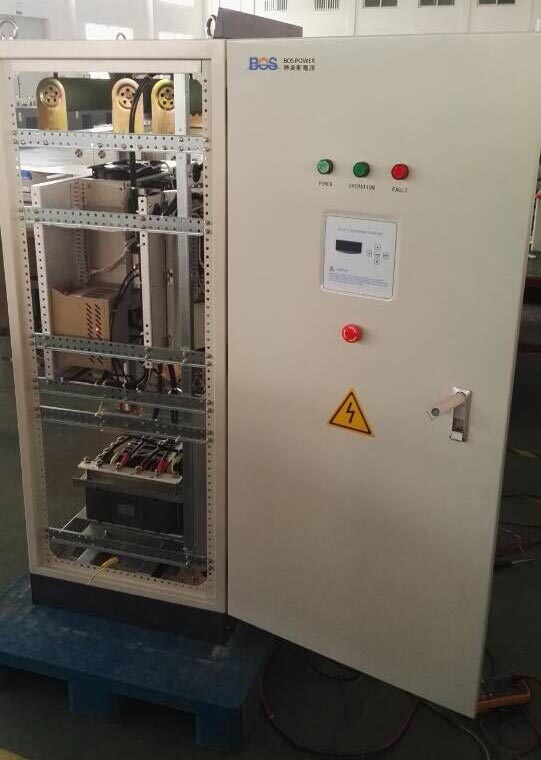 Grid inverter for microhydro
Main circuit is using U.S. TI' DSP chip, Infineon IGBT modules,Infineon's driver protection, grid-connected output part adopts isolation transformer, safe and reliable ;
Using SPWM pulse width modulation,pure sine wave output,automatically synchronized with the grid tracking,power factor close to 1.Low current harmonic content , pollution-free and non-shock to grid;
Hydro input maximum power tracking technique (MPPT);
grid-connected inverter's current closed loop control, control and regulate;
DC voltage across a wide range of input,adapt to different circumstances demand;
Frequency disturbance the technical, to achieve control of anti-island;
A comprehensive power to protect and improve yourself and protect the function.In case of system failure to stop the grid-connected invert ion ;
Circuit frame compact, ax. Efficiency≥94%;
Protection class up to IP20 ;
Optional RS485 communication, Upper machine monitoring, achieve the remote data collection and monitoring ;
Grid control panel for hydropower
With main generator synch and protection circuit breaker.
With terminals to connect to the alternator power.
With terminals to connect to the governor.
With suitable protection to protect against incoming mains faults.
Generator protection functions (over current, over load, over voltage, low voltage, over-speed, low frequency and so on).
With suitable control functions to control the alternator excitation
With 4/20mA level input and control function to allow load adjustment dependent on water sensor.
With meters for Voltage, Current, Power, Frequency, excitation current.
With indication lamps for main circuit breaker status, faults and alarms.
With one button start, automatic excitation function, automatic storage function, automatic quasi synchronization function, automatic active power regulation function, automatic reactive power tracking function, automatic reducing power shutdown, automatic water level regulating operation function, automatically adjust the frequency and the power.